Malignant Lesions
Department of Otolaryngology, Head and Neck Surgery
| Normal | Functional | Infectious | Benign | Malignant | Traumatic | References |
| Home |
18. Squamous Cell Carcinoma
Patient History: This is a 75 year old gentleman who has had increasing hoarseness for 3 months.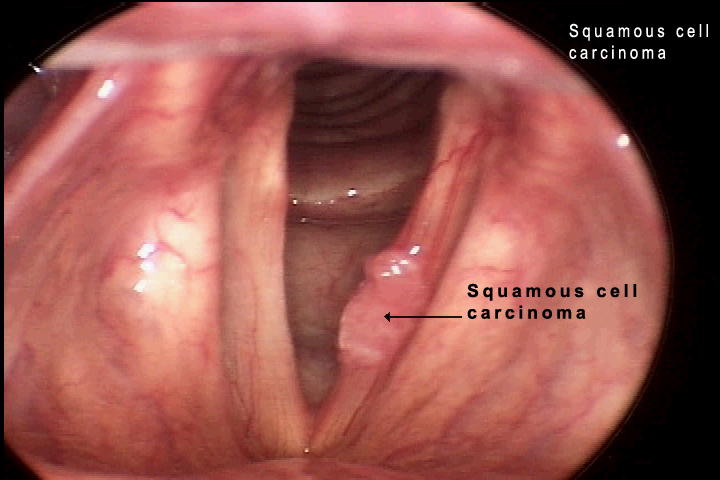 Patient History: This is a 67 year old female who experienced extreme hoarseness for at least six months and then difficulty swallowing with aspiration. The dysphagia (difficulty swallowing) has been present for at least two months.
Physical Findings: Please note that the vocal cords appear normal except for the lesion on the anterior half of the left true cord. There is marked decrease in wave formation because of the depth of invasion of the tumor. They can be pale to erythematous with irregular formation.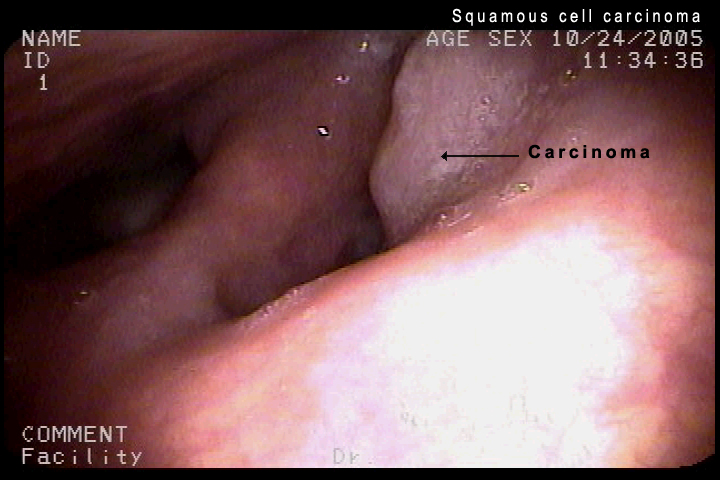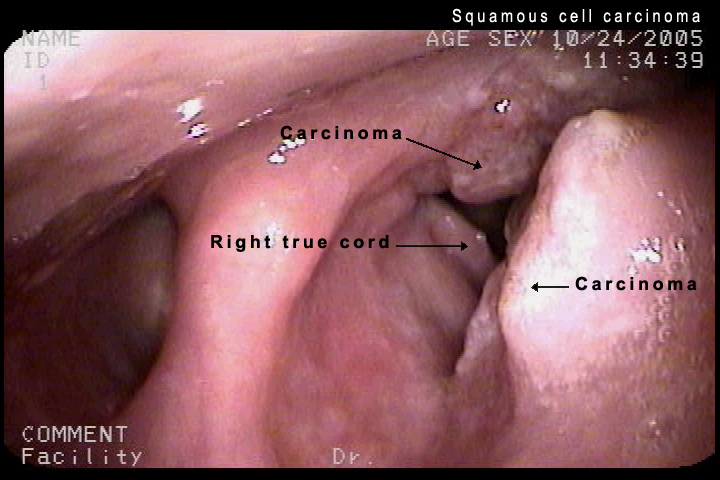 Comments: This is the most common carcinoma seen on the true vocal cords. It can range in size from a carcinoma insitu. It is microinvasive which is microvascular to a very large carcinoma with deep invasion to a transglottic carcinoma that will invade the supraglottis, the vocal cords and the subglottic area also.
---
Site administrator: Barbara Heywood MD.
Copyright © 2006

All rights reserved.