Modules by Profession - Fire Service
---
Interactive Learning Modules can either present new material, or be games or quizzes that test your understanding of material in one of our videos.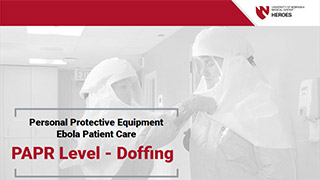 - Published: 03/09/2017
In this module we test your knowledge of the steps involved when doffing PAPR Level Biological PPE for Ebola patient care, as used by the Nebraska Biocontainment Patient Care Unit and demonstrated in the accompanying video.
Remember:
A doffing partner should verbally cue and support the doffing process.
The doffing partner wears the same level of PPE as the doffer.
You can download a printable version of the High Level Doffing steps from the Printed Materials section of the HEROES website.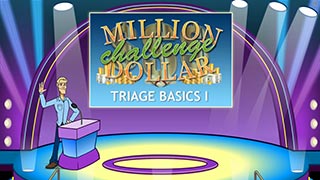 - Published: 08/05/2014
Test your skills triage skills.