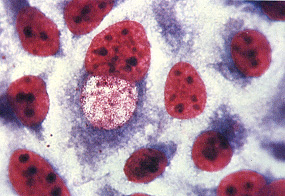 Home
Overview
Student Responsibilities
NAP

Bacterial Vaginosis
Chlamydia
Gonorrhea
HIV
Syphilis
Trichomonas
Vulvovaginal Candidiasis

Forms
Quiz
CDC STD Guidelines
Etiology:
Chlamydia trachomatis

Symptoms:
May be asymptomatic

Diagnosis:
DNA amplification, swab/urine (last void >1 hour); be sure to test all sites of exposure, including pharyngeal and anal sites.

Treatment:
Azithromycin 1 g orally in a single dose (recommended for patients for whom compliance is in question).
OR
Doxycycline 100 mg orally twice a day for 7 days

Notes: Sexual partners within 60 days of onset of symptoms or diagnosis should be treated. Patients should be instructed to abstain from sexual intercourse for 7 days after single-dose therapy or until completion of a 7-day regimen. Rescreening is recommended 3 months after treatment since reinfection is highly prevalent in both men and women.