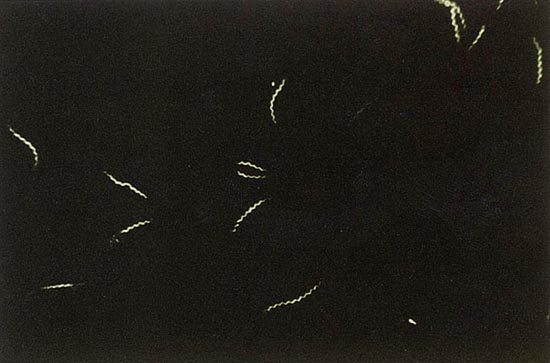 Home
Overview
Student Responsibilities
NAP

Bacterial Vaginosis
Chlamydia
Gonorrhea
HIV
Syphilis
Trichomonas
Vulvovaginal Candidiasis

Forms
Quiz
CDC STD Guidelines
Etiology:
Syphilis is a systemic disease caused by Treponema pallidum.

Symptoms:
Patients who have syphilis may seek treatment for signs or symptoms of primary infection (i.e., ulcer or chancre at the infection site), secondary infection (i.e., manifestations that include but are not limited to skin rash, mucocutaneous lesions, and lymphadenopathy), or tertiary infection (e.g., cardiac, ophthalmic, auditory abnormalities, and gummatous lesions). Latent infections (i.e., those lacking clinical manifestations) are detected by serologic testing.

Diagnosis:
Dark field examinations and direct fluorescent antibody tests of lesion exudate or tissue are the definitive methods for diagnosing early syphilis. A presumptive diagnosis is possible with the use of two types of serologic tests for syphilis: a) nontreponemal tests (e.g., Venereal Disease Research Laboratory [VDRL], Rapid Plasma Reagin [RPR], Syphilis IgG) and b) treponemal tests (e.g., fluorescent treponemal antibody absorbed [FTA-ABS] and T. pallidum particle agglutination [TP-PA]). The use of only one type of serologic test is insufficient for diagnosis, because false-positive nontreponemal test results may occur secondary to various medical conditions. Most patients who have reactive treponemal tests will have reactive tests for the remainder of their lives, regardless of treatment or disease activity.

Treatment (for Primary and Secondary Syphilis):
Benzathine penicillin G 2.4 million units IM in a single dose

NOTE: All patients who have syphilis should be tested for HIV infection.

Sex Partners:
Sexual transmission of T. pallidum occurs only when mucocutaneous syphilitic lesions are present; such manifestations are uncommon after the first year of infection. However, persons exposed sexually to a patient who has syphilis in any stage should be evaluated clinically and serologically for the purpose of determining treatment.