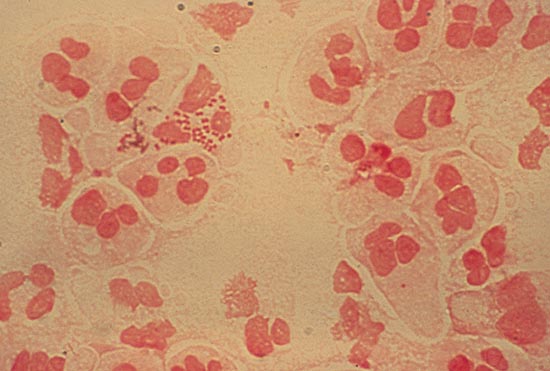 Home
Overview
Student Responsibilities
NAP

Bacterial Vaginosis
Chlamydia
Gonorrhea
HIV
Syphilis
Trichomonas
Vulvovaginal Candidiasis

Forms
Quiz
CDC STD Guidelines
Etiology:
Neisseria gonorrhoeae

Symptoms:
Most infections among men produce symptoms that cause them to seek curative treatment. Among women, many infections do not produce recognizable symptoms until complications (PID) have occurred.

Diagnosis:
DNA amplification, swab/urine (last void >1 hour); be sure to test all sites of exposure, including pharyngeal and anal sites.

Treatment:
Because of increasing resistance, dual therapy is recommended when gonorrhea is diagnosed.
Recommended regimens for gonococcal infections of the cervix, urethra, pharynx, and rectum:
Ceftriaxone 250 mg IM in a single dose,
AND
Azithromycin 1 g orally in a single dose

Notes: If patient with pharyngeal GC is treated with an alternative treatment regimen, repeat testing should be done at 2 weeks. If symptoms persist or follow-up testing is positive, culture/susceptibility testing should also be performed. Sexual partners within the previous 60 days of symptoms or diagnosis should be evaluated and treated. Rescreening is recommended 3 months after treatment since reinfection is highly prevalent in both men and women.