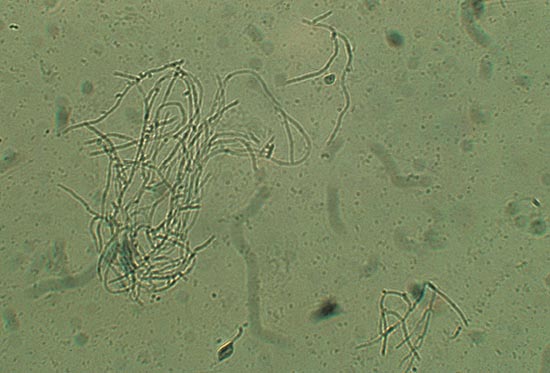 Home
Overview
Student Responsibilities
NAP

Bacterial Vaginosis
Chlamydia
Gonorrhea
HIV
Syphilis
Trichomonas
Vulvovaginal Candidiasis

Forms
Quiz
CDC STD Guidelines
Etiology:
VVC usually is caused by C. albicans but occasionally is caused by other Candida sp. or yeasts.

Symptoms:
Most common are pruritus and vaginal discharge. Others include vaginal soreness, vulvar burning, dyspareunia, and external dysuria.

Diagnosis:
1. Yeasts or pseudohyphae on a wet preparation (saline, 10% KOH) of vaginal discharge (pH usually normal at 4.0-4.5);
2. Yeasts or pseudohyphae on Gram stain;
3. A culture or other test yields a positive result for a yeast species.

Treatment:
Oral Prescription:
Fluconazole 150 mg oral tablet, one tablet in single dose.
Multiple OTC and prescription topical prepartions are available.
NOTE: The creams and suppositories in this regimen are oil-based and may weaken latex condoms and diaphragms.
Sexual Partners:
Treatment is not recommended but may be considered in women who have recurrent infection.
Follow-up:
Patients should be instructed to return for only if symptoms persist or recur within 2 months of onset of initial symptoms.

Special Considerations:
Severe VVC: Severe vulvovaginitis (i.e., extensive vulvar erythema, edema, excoriation, and fissure formation) has lower clinical response rates in patients treated with short courses of topical or oral therapy. Either 7--14 days of topical azole or 150 mg of fluconazole in two sequential doses (second dose 72 hours after initial dose) is recommended.
Compromised Host: Women with underlying debilitating medical conditions (e.g., those with uncontrolled diabetes or those receiving corticosteroid treatment) do not respond as well to short-term therapies. Efforts to correct modifiable conditions should be made, and more prolonged (i.e., 7--14 days) conventional antimycotic treatment is necessary.